Philips EPIQ 7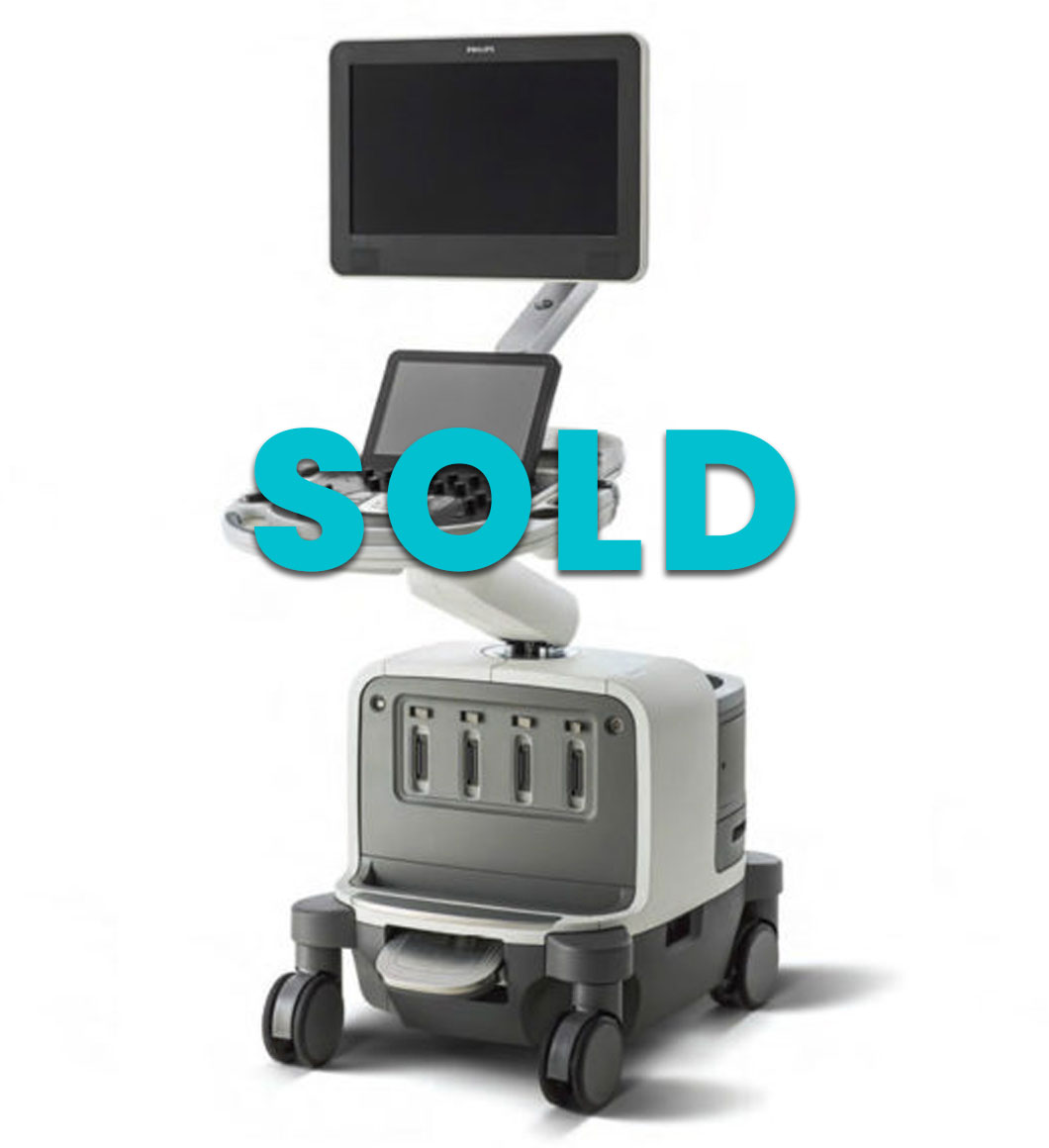 Philips EPIQ 7
EPIQ 7 for General Radiology, Cardiology, Obstetrics & Gynecology, Hepatology & Vascular applications.
The EPIQ Series of premium color doppler shared service ultrasound systems replace the iE33 & IU22 platforms.
Features:  
nSIGHT Imaging is the Philips' proprietary architecture providing an increase in penetration and higher resolution at higher frame rates.
Anatomical Intelligence (AI) adds more workflow efficiency.
TrueVue advanced 3D display: 21.5" Monitor & 12" tablet-like touchscreen for navigation. MaxVue high definition display.
PureWave Imaging crystal technology.
AIUS - for automating repetitive steps to full, computer driven analysis.
Image fusion & Needle navigation.
Shear wave elastography for liver disease assessment.
MicroCPA for small vessel visualization.
iSCAN for automatic image optimization (AutoSCAN)
Multimodality DICOM.
xMATRIX for leading-edge ultrasound transducer technology.
Specific to Cardiology: HeartModelA.I. for Echocardiography.
Specific to Vascular: TCD Fusion.
Condition: Excellent
Software Level: TBD
Can be sold alone or with transducers.
Transducers available for purchase.
Systems are available for Rent, Lease or Purchase.
* A generalized description of the system's major features/capabilities is being provided. Our offerings have a variety of system features and options. We will work with you to provide a system with the exact configuration you are seeking.