Mobile GE VCT 64 CT Scanner with ASiR Low Dose Reduction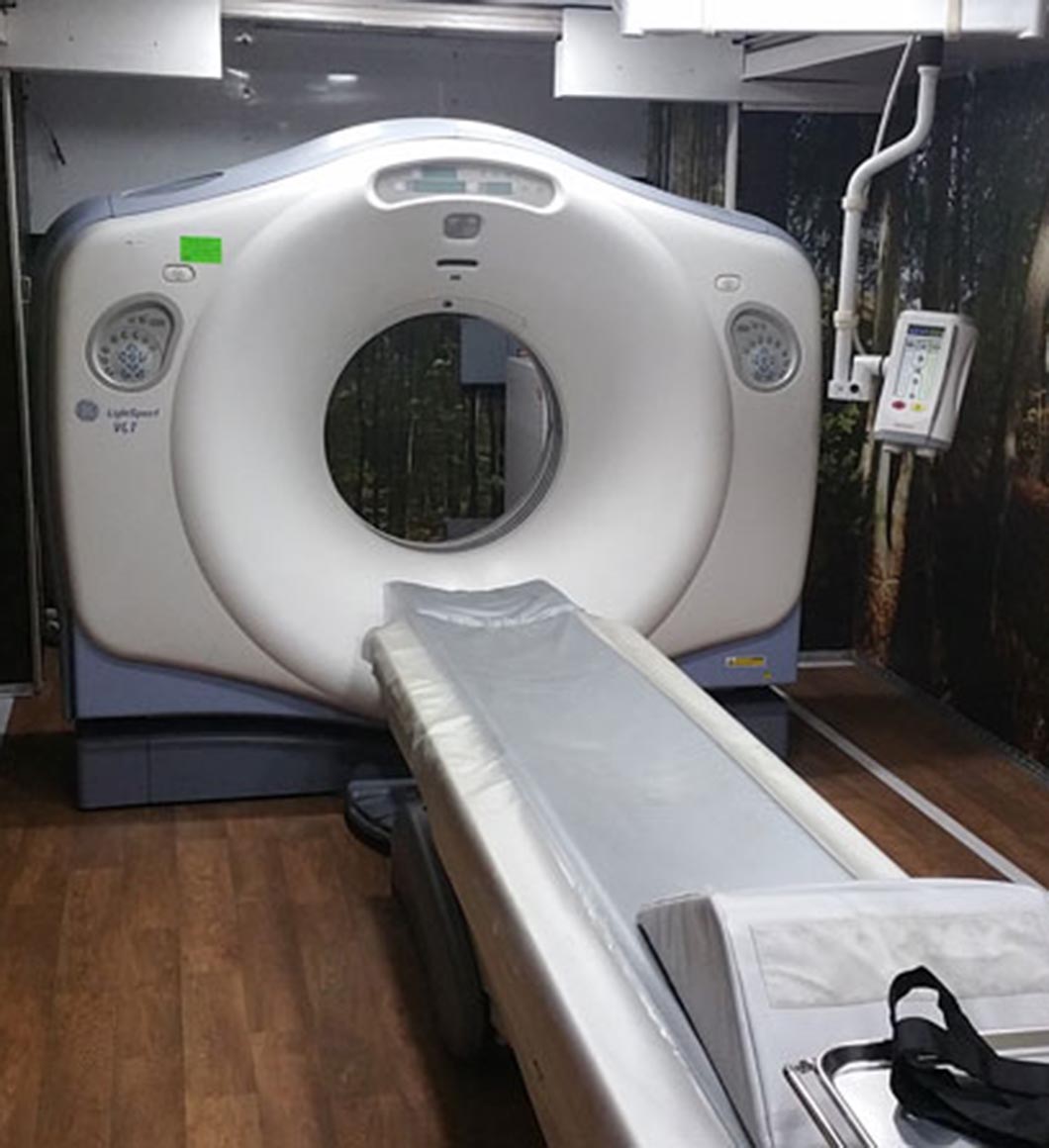 Mobile GE VCT 64 CT Scanner with ASiR Low Dose Reduction
System Description
The LightSpeed 64 VCT, the world's first volume CT system, is the latest innovation in computed tomography (CT) technology and the flagship system in GE's LightSpeed VCT family of CT scanners. "VCT" stands for "Volume Computed Tomography." The GE LightSpeed VCT ushers in the next-generation of CT imaging by offering game-changing clinical applications in neurology, cardiology and trauma.

Permanent Options Included with this Scanner:

ASiR Low Dose
Noise Reduction Filter
Cardio IQ Snapshot
Direct MPR
CT Perfusion 4 Neuro
Patient 64 Slice
Sub 0.4 Second Scan
VCT-85kW-Power
Dynamic Z-Axis Tracking
Connect Pro and Data Export
CardIQ Snapshot Cine
Exam Split
Smart Score Pro
3000 Image Series
Neurofilter
Copy Composer
EKG Viewer
New York
Autofilter and Transfer
VCT-HI-Power
Noise Reduction Filter
Axial and Helical Shuttl

Rental Includes:

Mobile Coach with GE VCT 64 Slice CT Scanner.
Installation and Set-up of Coach at customer site.
Checklist review with lead technologist for proper coach/scanner start-up and shutdown.
On-site Service and Maintenance – includes all parts and labor to effect repairs during normal business hours 08:00-17:00 Monday-Friday. Overtime and weekend service is available at our normal OT and Weekend rates.
Comprehensive Coach and 2,000,000 Liability Insurance.
One 8-hour GE CT Applications Training day with lead Tech(s).
24-Port Managed  GigaSwitch 10/100/1000 with 2 Combo Mini-GBIC up-link ports
Windows 7.0 workstation with site software installation allowance.

Customer Site Requirements:

Concrete or Asphalt pad of at least 55' x 15'
480V 3 Phase with Ground Shore power with female Russellstoll Connector
Network (RJ45) and Phone (RJ13) connections terminated at Shore Power connector site
Lead Technologist on day of installation/start-up to confirm coach/scanner start-up and shutdown procedures.
Written/Printed Protocol Book if Applications Training is selected.